News
Can you spare a minute to give our staff a very special thank you?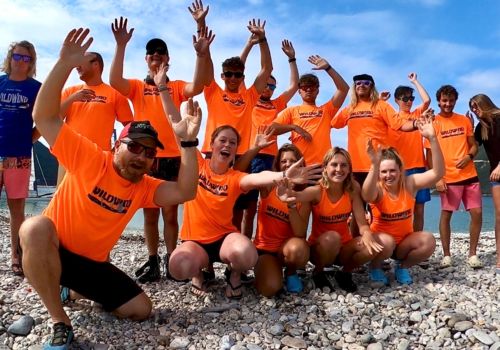 We hope you have got fond memories of your holiday (or for the really lucky: holidays!) out with us in Vassiliki. All the team at Wildwind – in Greece, Mauritius and our office staff - put their hearts and souls into providing a great holiday experience. We receive great feedback on their behalf every week that we pass on to them and we know it's inspiring for them to hear.
As you might know, Wildwind has been the proud winner of the prestigious British travel award voted for by the travelling public for 2019 and 2021/22. Winning this award not only is an acknowledgement for our staff's efforts, winning it has also given us the confidence to continue upgrading our fleet and equipment following the past few difficult years.
If you had a great holiday with us would you give them your vote?
You don't have to live in the UK (even after Brexit!) to be able to help the Wildwind team win again this year. It's very simple to vote – just click https://britishtravelawards.com/btaform.php?nomLink=368 and untick the box that says 'I have a UK postcode' and you will be eligible to vote.
What's more if you do vote you are automatically entered into a prize draw for over £50,000 worth of holiday prizes…including guess what …yes A Wildwind holiday for two!
More News
Can you spare a minute to give our staff a very special thank you?